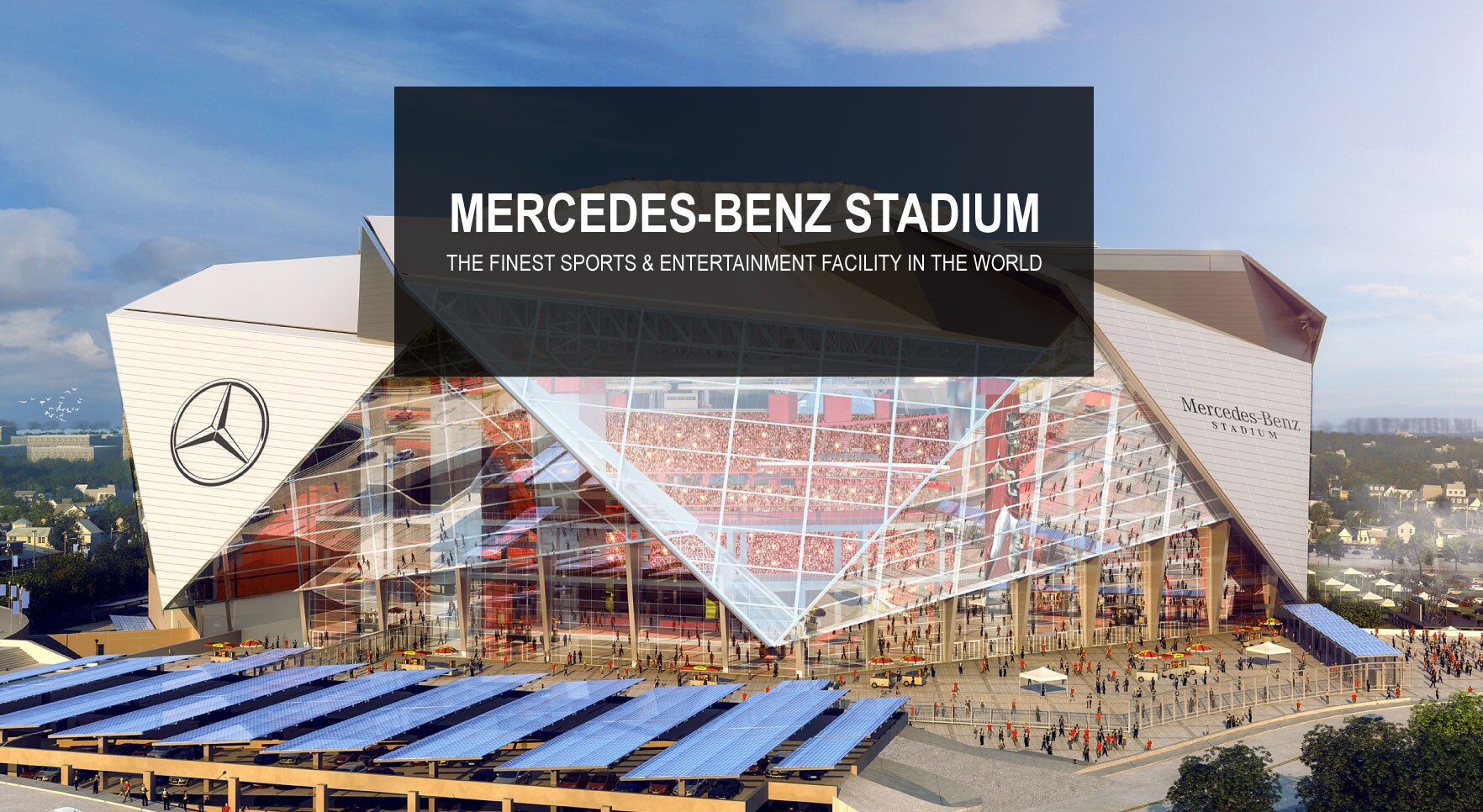 ART. 
The first sculpture, a falcon, constructed by Gábor Miklós Szőke of Budapest, represents the Atlanta Falcons. The sculpture stands 41.5 feet tall.
COMMUNITY. 
From Westside Works to the new Atlanta stadium construction site, the new Mercedes-Benz stadium project is impacting individuals in the local Atlanta community.
SUSTAINABILITY. 
Mercedes-Benz Stadium incorporates the latest in sustainable advancements related to design, construction and operations, becoming a model of healthy environments for healthy bodies.
 

 

FLY-THROUGH: MERCEDES-BENZ STADIUM

Start in the clouds and dive down to ground level and enter the Mercedes-Benz Stadium via one of its vast plazas, glide around the seating bowl and peek inside suites, club lounges, concourses and plaza spaces.
OUR FOUNDING PARTNERS
All here to be a part of history in the making. Our partners help us enhance the fan experience at the stadium and make a
meaningful difference in the lives of the residents in communities surrounding the new stadium.