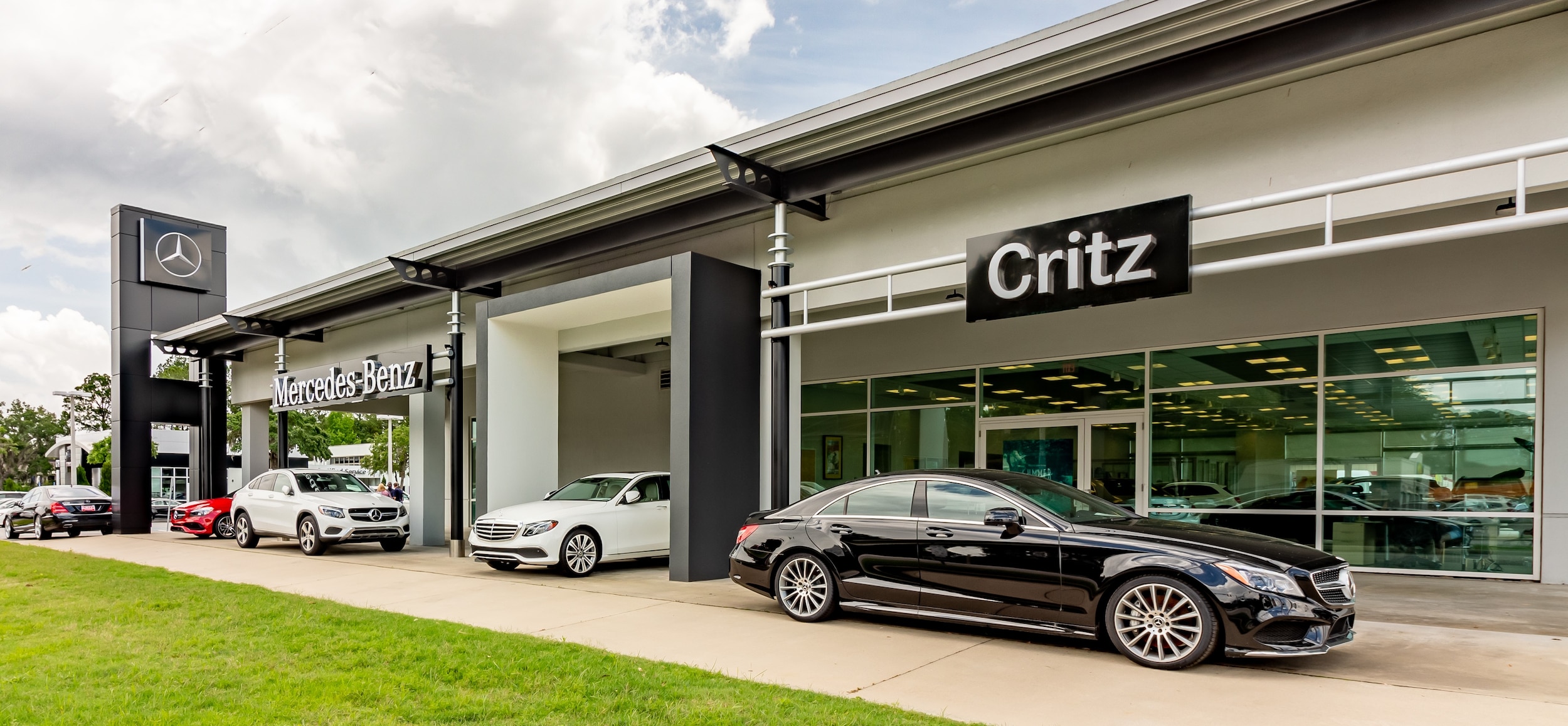 Why Buy From Critz Inc.?
Here at Critz Inc., we're eager to work with you! We're a member of the Critz Auto Group, a family-owned and -operated business that has served Savannah and the Coastal Empire for more than 75 years. Our Mercedes-Benz dealership in Savannah has been serving customers for more than 40 years, too, and over that time we've worked hard to create a positive reputation within the community. As one of the last remaining truly locally-owned and -operated car dealerships in Greater Savannah, we know we have a duty to our customers. That's why we fully dedicate ourselves to you, and ensure you always receive the outstanding service you deserve. Our Savannah Mercedes-Benz dealership and the rest of the Critz Auto Group wouldn't be where we are today without the help of our fantastic customers, so we make your happiness our top priority.
Whenever you visit our Georgia Mercedes-Benz dealership, you'll be treated to superior customer service. Whether you're buying a new Mercedes-Benz, financing a Certified Pre-Owned Mercedes-Benz or visiting for expert Mercedes-Benz service, you're sure to be satisfied with your time spent at Critz Inc. After all, our goal is for you to return to us time and time again. That's why we not only invest time in our customers, but also in the community that we're so proud to be a part of. Over the past 10 years, Critz Auto Group has given more than a half-million dollars to organizations that fund healthy living. We've also been involved with United Way of the Coastal Empire for years, as well as Telfair Academy, the Historic Savannah Foundation and other noteworthy causes. It's our way of giving back to the community that's supported our business over the years!
Need Another Reason to Buy from Critz Inc., Your Savannah Mercedes-Benz Dealer?
Critz Auto Group has been family-owned and -operated for three generations, creating a long-standing positive reputation in the community.
Among other education, historic, health and cultural organizations, we're proud to sponsor the Savannah Music Festival, which enriches our community with culture.
We give back to our community generously through both financial support and volunteerism.
Each year we sponsor the Tybee Run Fest, a two-day race event that donates all profits to several area non-profits.
When our customers are in for Mercedes-Benz service, we offer free UBER drop off for service customers not waiting for their vehicle. Additionally, we have complimentary loaner vehicles available by advanced reservation.
After service, we'll always hand-wash your car so it's returned to you fresh and clean.
Our Mercedes-Benz service center is open all day on Saturdays.